Stories of Faith: A Life of Obedience to the Lord
Ron Males is what every pastor needs; a best friend
Special to FBC Jenks
June 28th, 2023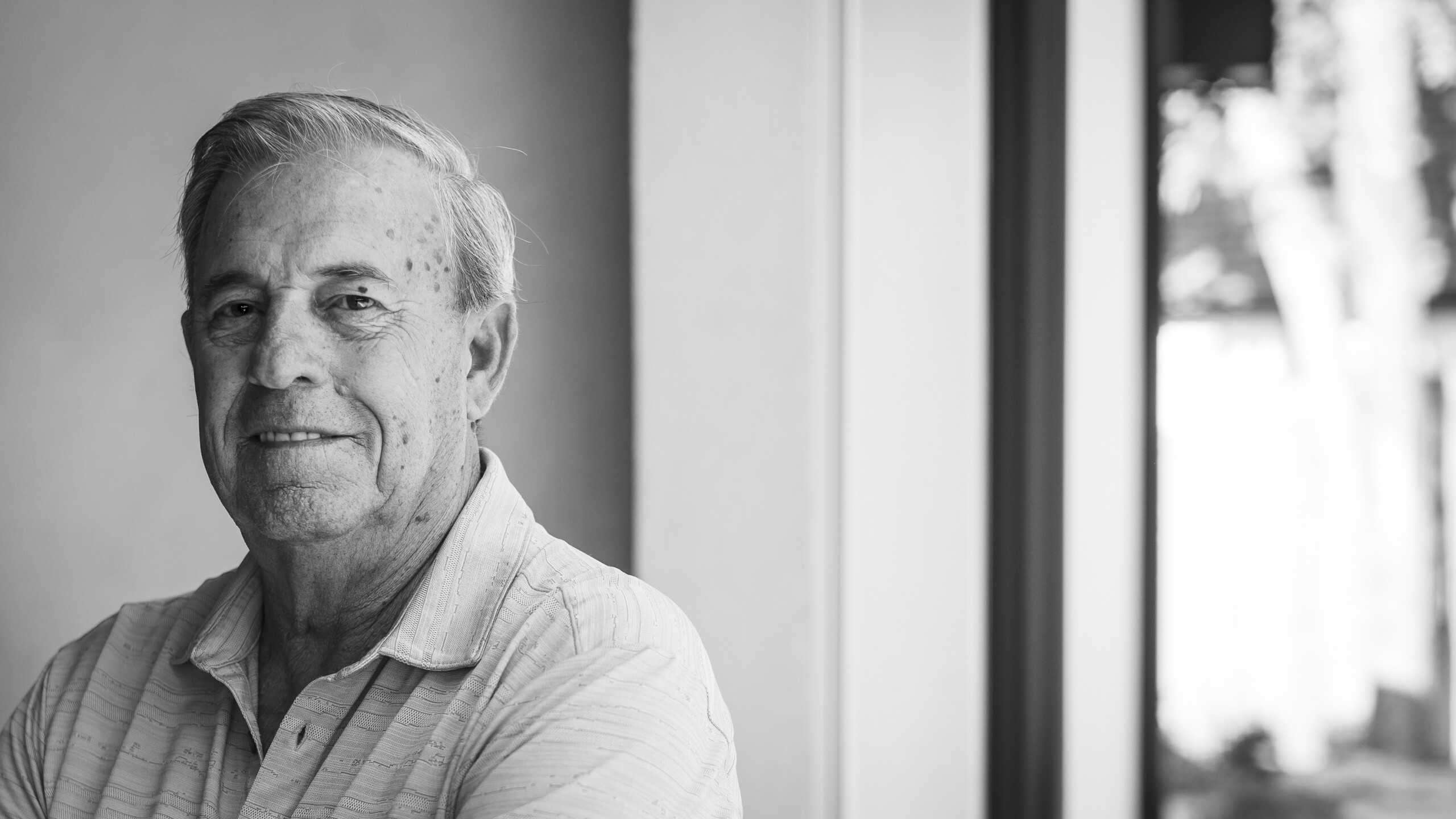 Ron Males and his wife Cynthia were living the "good" life.
The year was 1997 and Ron had an upper-management position with one of the most prestigious Tulsa-based companies in this region of the country.
The happy couple were empty-nesters, with their children grown up and out of the house, and retirement on the horizon in the next decade. Their plan was set.
However, that plan wasn't God's plan.
At age 51 and the Vice President of Sales for QuikTrip Corporation, Ron and Cynthia were heading into the most crucial years of retirement gaining when their local church pastor gave Ron a book to read titled, "The Second Half".
The book spoke to Ron with a clear message … "no matter what you have been doing in your life, whatever you have accomplished, there is still a second half and you could use that second half for betterment."
In Ron's case it was simple, it meant working for the Lord. He had accepted Jesus Christ as his Lord and Savior at the young age of 8, but his Christian walk was far from normal.
"It happened in Bristow when I was staying with my grandparents," Ron said. "I stayed with them off and on and a lot in the summer time. My granddad was a Christian, but my grandmother was not. My granddad would go to church every Sunday and Wednesday, so when I was with them, I had the choice to either go to church with him or go to the movie theatre with my grandmother. I spent more time with him at the church.
---

"We were at a revival at a park in Bristow and God was clearly calling me to be His child. I remember it very well. I remember the change in my heart and in my feelings. I was now God's son."

When he was a boy, Ron and his family lived near Tulsa. His father worked for a company called Standard Magnesium, which melted strips of magnesium in a big pot, dipped and poured it into mold. When Ron was 12, his dad was working with one of those pots when it exploded and covered his entire upper body in hot magnesium, including his eyes, which permanently blinded him.
"The first year after that happened, he just sat around and moped and felt sorry for himself," Ron said. "Then all of the sudden he just came to life and from that point forward he did anything and everything. He overhauled a car and he wired a house for a friend. Best of all, he found the Lord shortly after he made the decision to change his life."
Following the accident, Ron's family moved to the Wewoka, Oklahoma area where his parents purchased and owned a small grocery store. Despite his handicap, Ron's father had a business-oriented mind and was able to lead in the operations and decision for the store along with his mom.
Ron worked at the grocery store for several years until he graduated from high school. He decided to join the National Guard and the day after graduation he left for active duty for six months. Following active duty, Ron was back in Oklahoma looking for work, when he met Cynthia. Six months later, the young couple decided to tie the knot in June of 1964, both at the age of 18.
"When we were first married, we struggled to find a church," Ron said. "We didn't find one for a while and for the first couple of years, I wasn't walking very close with the Lord. Cynthia was, but I wasn't. I had started working at QuikTrip in April of 1964, which moved us to Tulsa. For the first five years, I worked in the stores, but was then moved up to Supervisory Personnel Manager and into upper-management."
Ron and Cynthia Males have always lived in Oklahoma since they have been married except for the seven years from 1974-1981. QuikTrip was starting a division in Iowa and asked Ron to lead the charge. It was during their time in Iowa where the couple started to rely more on each other and were able to find a church.
They moved back to Tulsa in 1981 where Ron began overseeing the Oklahoma Division. After they moved back, friends they knew from QuikTrip invited them to come try First Baptist Jenks. After attending several Sundays, they decided to become members. The church was going through an interim period and they had just voted to hire a new pastor on the day they joined.
For the next 16 years, Ron and Cynthia developed deep-rooted relationships and got plugged in at FBC Jenks. Then, Ron heard God's calling again.
"I was 51, had a great position in a great company that I had been with for 33 years, but God was telling me there was something else. We struggled with it for six months, but it just became more apparent that I was supposed to retire and go work for our church."
Ron had many conversations with Cynthia and Glenn Plum, who was the lead pastor at that time for FBC Jenks. Pastor Glenn encouraged Ron to think about what he really wanted to do and told him he felt there was a need for him in the church.
Ron's response to Pastor Glenn was short and simple … "I told him I don't care what it is, I just know I'm supposed to be here and supposed to be available."
Ron and Cynthia decided it was time, so he began the retirement process. QuikTrip Corporation founder and then president, Chester Cadieux, didn't want to lose Ron, so he asked him to stay another five years and made a generous offer. He also told Ron he would pay for someone to work at the church if Ron agreed to stay.
Ron thanked his boss for the kind offer, but he told him that is not what God wanted him to do. Ron decided to stay for six months and help train his replacement before officially retiring from QuikTrip.
---
"It was the friendliest church you could find," Ron said. "When we moved back to Tulsa, I had not been the Christian that God wanted me to be. That is when God really began to call me to get more involved with our new church."
---
"Most retirement gain is done in the last 10-15 years of your career, so I knew I would miss out on that," Ron said. "We decided if we were going to make this work, we needed to sell our house and move into a smaller house and put ourselves on a budget and rely on the Lord."
Pastor Glenn wanted him to take over the administrative part and handle the operations of the church. He enabled the pastor to be able to work in the ministry of the church and not have to worry about office management, plumbing, or working on the landscape. Ron handled all those things.
Seven years after Ron retired from QuikTrip and started working at FBC Jenks, Rick Frie was hired to replace Pastor Glenn. Despite the change in leadership, Ron continued to go the church every day and do his job.
"I enjoyed the managerial parts of it," Ron said. "Anytime the pastor wanted something done, I was the one that did it. I enjoyed and loved doing that. I got a lot of joy out of it and we were really happy. Over the years, God has blessed us tremendously."
It didn't take long for Ron and Pastor Rick to become close friends. During his first six months at FBC Jenks, Pastor Rick stayed at the Males home. Diane, Pastor Rick's wife still lived in Oklahoma City, so he would stay at Ron and Cynthia's during the week until they bought a home in Jenks.
---
"Whatever he (Pastor Rick) wanted done, I did," Ron said. "We had very little staff. We formed quite a relationship together during that time that has just continued over all these years. I would say my biggest role now is being Rick's prayer partner, we talk very often."
---
Pastor Rick is currently transitioning to retirement at the end of 2023. Ron has been by his side every step of the way.
"I'm happy for him," Ron said. "I know this is probably the time in his life where he needs to be able to spend it with the family, so I'm happy for him, I know it's tough on him. We have had some conversations recently where we just talked about some of the problems one can have in a transition. We have to guard ourselves and pray ourselves up in order to be ready and Rick has done that."
Ron said it has been exciting to see this church grow like it has. As the church has grown, small groups have been the key to keeping it relational and community-oriented.
"If you aren't in a small group, it makes it very difficult to get involved," Ron said. "Small groups and a staff that truly cares about people have kept this church together."
Ron added following God's plan and not your own can be a challenge, but He will always take care of your needs if you are following the path He has for you.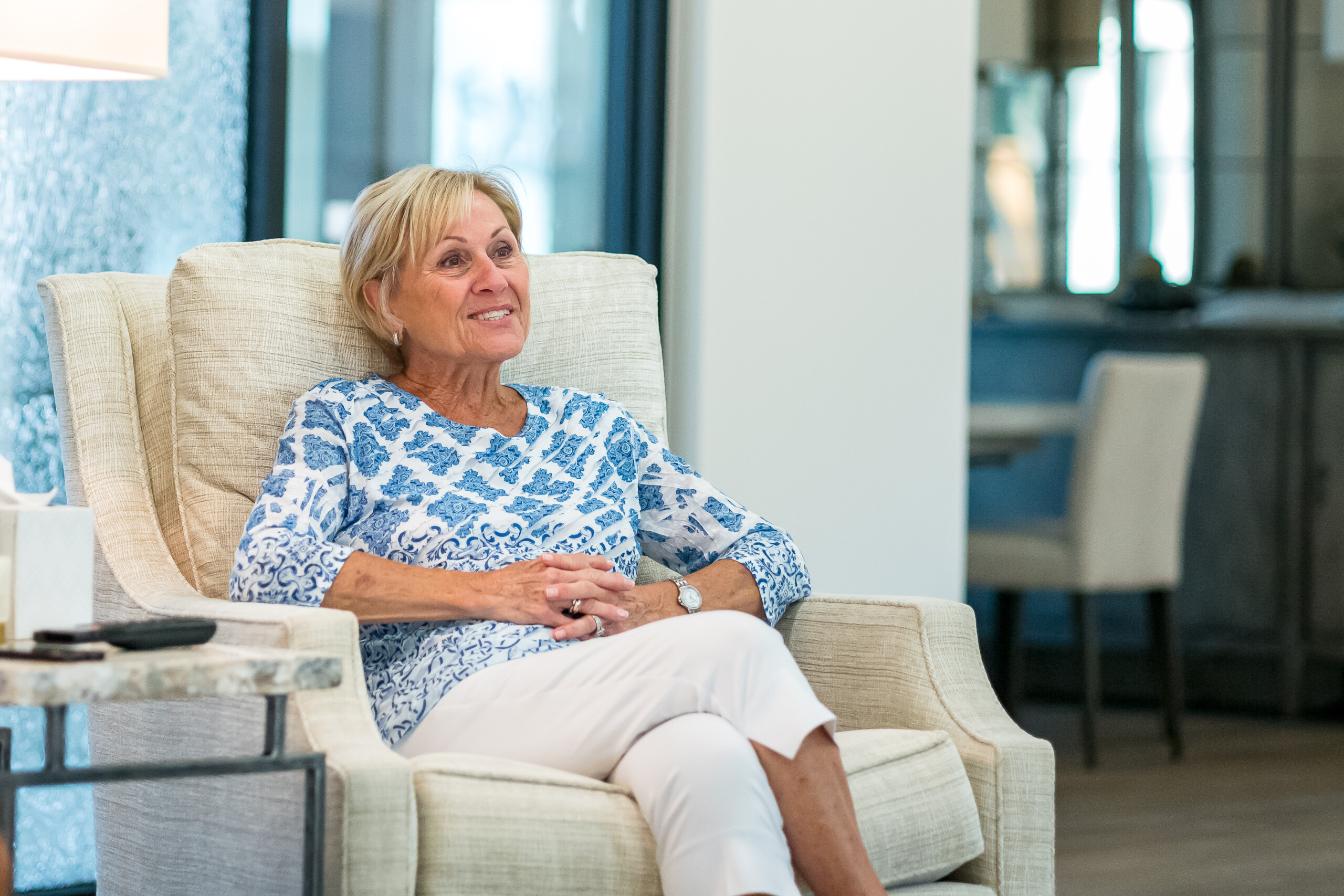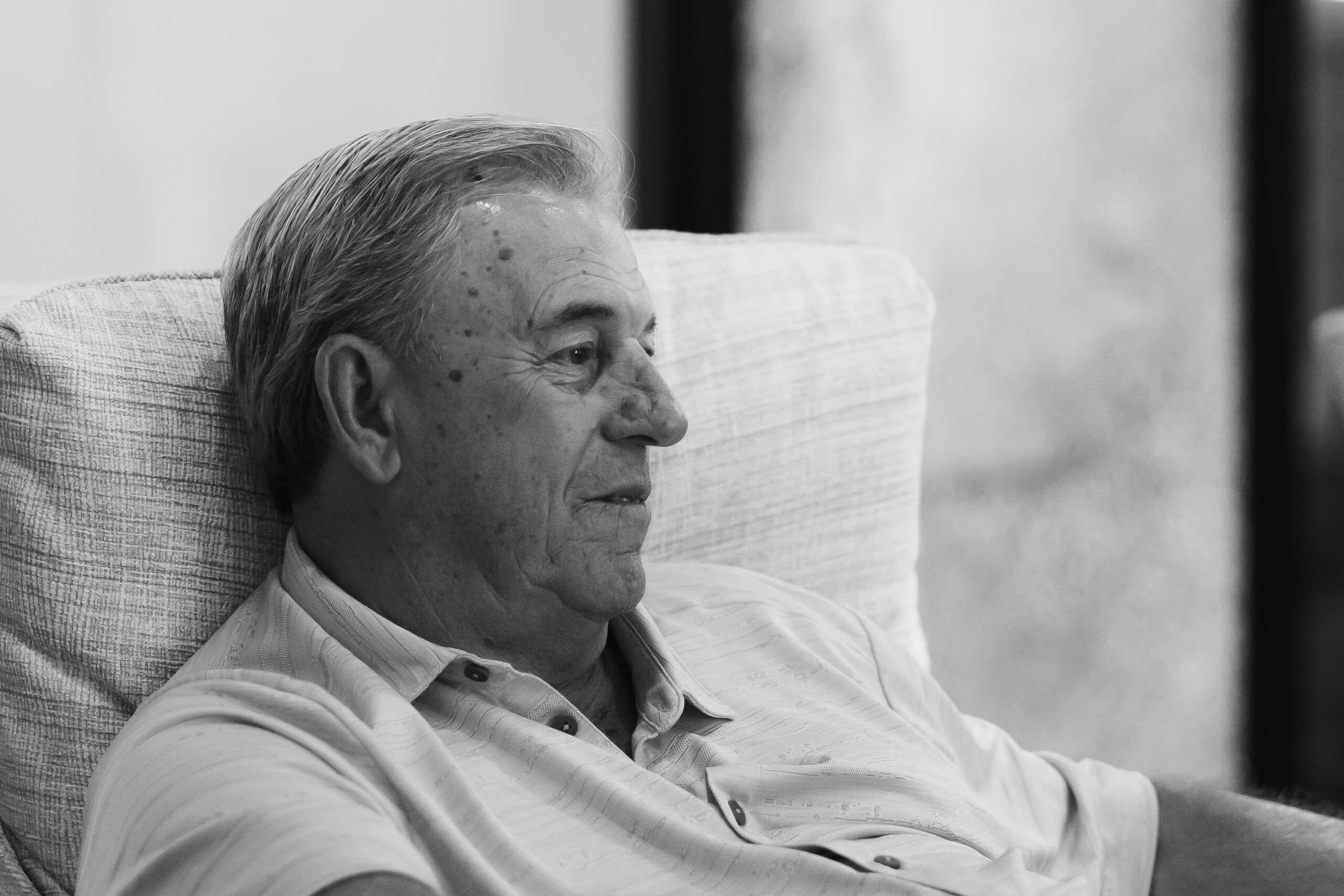 "You are going to fight it at first, but if it truly is God calling, you are going to lose, God is going to get your attention one way or the other," Ron said. "If you are dependent upon the Lord and honoring Him in everything, He will honor that. You may not find it tomorrow, but He will honor that. He may not make you the richest person in the world, but He'll make you the happiest. Knowing that you fulfilled God's plan is what is important. Fortunately for me, Cynthia has been by my side through all of this, it could have been different. She has always been my biggest flag bearer."
Cynthia said when Ron made the decision to retire from QuikTrip, it was the best time in their lives.
"QuikTrip was a great company and they were very good to us," Cynthia said. "It was hard to think we were going to give all that up to work in the church. There is that trust issue. Are we not going to do what God calls us to do? Or are we going to believe that He is trustworthy and He is going to take care of us. I know He would take care of us. I believe what Ron is, is what any pastor needs, and that is a best friend. He was that way with Glenn and is that way with Rick."
Ron and Cynthia were on the team that helped in deciding where and when to move the church from its original downtown Jenks location to its current location in south Jenks. Ron said there wasn't any worry about moving out of downtown Jenks because of all the home construction going on in south Jenks.
"Location is important," Ron said. "I knew if we moved out to where everybody is building, that would be a good thing for us as a church. We visited other churches to see what they were doing and get ideas for our new building. Rick led it all from the beginning. We wanted this church to be warm and welcoming and that is how it came out. A lot of good times building a church. It has been a wonderful life there."