Community Preschool
FBC Jenks Community Preschool is dedicated to giving preschoolers a strong Biblical foundation while learning and developing their special and unique gifts given from God. Our focus is to share God's love while stimulating imagination, creativity, exploration, and brain development through teaching the whole child.
CURRICULUM
Our Christ-centered and academic curriculum is based on weekly themes that cover early math concepts, language development, early literacy, social and emotional development, and motor skills. Children learn through purposeful play, small group instruction, whole group lessons and working in learning centers with other preschoolers. Each age group is planned appropriately using developmental standards and checklists to reach important developmental milestones. We believe that there are numerous teachable moments throughout the day that stimulate growth therefore we encourage children to learn at their own pace. This provides an opportunity for the preschooler to connect with their experiences and develop a love of learning.
BIBLICAL LEARNING
Biblical curriculum is taught daily to every preschooler. Bible stories and activities are woven into each day as teachers focus on a new story each week from the Bible. Preschoolers pray before meals and often talk about God throughout their day. Monthly Bible verses with motions are taught and reinforced in all classes.
STAFF
Staff members are experienced in working with young children and have participated in trainings specific to early childhood education. Many teachers are certified and all have experience with preschoolers. Teachers participate in monthly training professional development. Staff members are committed and trusted teachers who strive for Christ-like lives.
SCHEDULE
2023-24 School Year Information
Classes meet Tuesdays, Wednesdays, and Thursdays from 9:30am to 2:30pm for Ages 1-PreK.
We mostly follow Jenks Public Schools calendar and closings.
TUITION
Tuition Range: $375 per month
Tuition payments are set up to be auto drafts starting September 1st thru May 1st.
$75 enrollment fee
REGISTRATION
If you are interested in enrolling your preschooler, please click the link below. We will contact you when a spot for your child is available. Once registration is full, a waitlist will be formed. We strive to provide space for as many preschoolers as safe ratios allow.

Dana Cantrell
Preschool Minister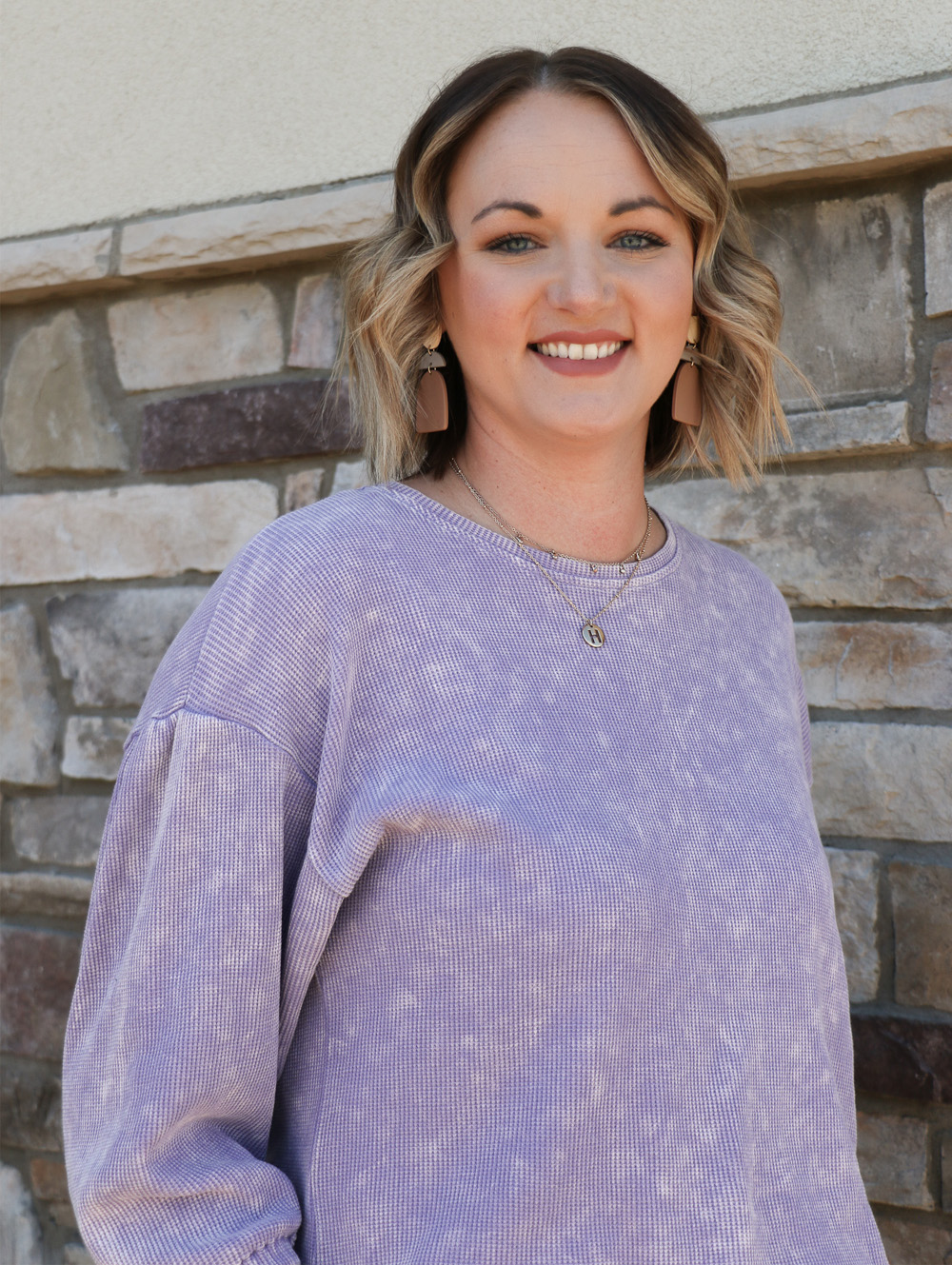 Heather Howk
Preschool Ministry Associate
Dear Parents,
Thank you for your interest in FBC Jenks Community Preschool. We take the responsibility of teaching preschoolers very seriously. We know these years are filled with amazing growth and rapid development that was created by God.