Establishing Believers' Roots of Faith into Jesus and Connecting People Together
Looking To Find Community?
We believe that Small Groups are essential to accomplish the mission of First Baptist Jenks, which is to connect people to God, Others, and God's Mission. We believe every person—children through adults—needs to be connected to a small group of believers if they are to grow as a disciple of Jesus. In the Gospels we see that Jesus utilized a highly relational group environment to grow and equip His disciples. We are committed to following His model and to create Small Groups that are relational and purposeful. Small Groups cannot do everything, but we believe they are uniquely designed to accomplish the following two purposes in the discipleship process:
1) to Establish believers' roots of faith into Jesus, and 
2) to Connect believers together.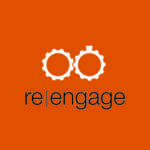 Re|engage is a 16-week marriage enrichment process for couples and is designed for all marriages. Whether your marriage needs to be reignited or resurrected, re|engage will help you focus on the essential truths and skills to help you reconnect and grow with your spouse. After a "kickoff night," couples are placed into smaller closed groups of 4-7 couples to work through the content and process together. We usually offer re|engage groups August – December and January – May on Wednesday evenings and Sunday mornings. For more information about re|engage at FBC Jenks contact nate@fbcjenks.org.
Register at this link: https://forms.fellowshipone.com/?formId=2484bb72-a227-4be7-a576-569f278f6a2d