STORIES OF FAITH: A LIFE OF TRANSFORMATION FOR CHRIST
Even through heartbreak, the Cantrell's found peace, comfort in God
Special to FBC Jenks
July 26th, 2023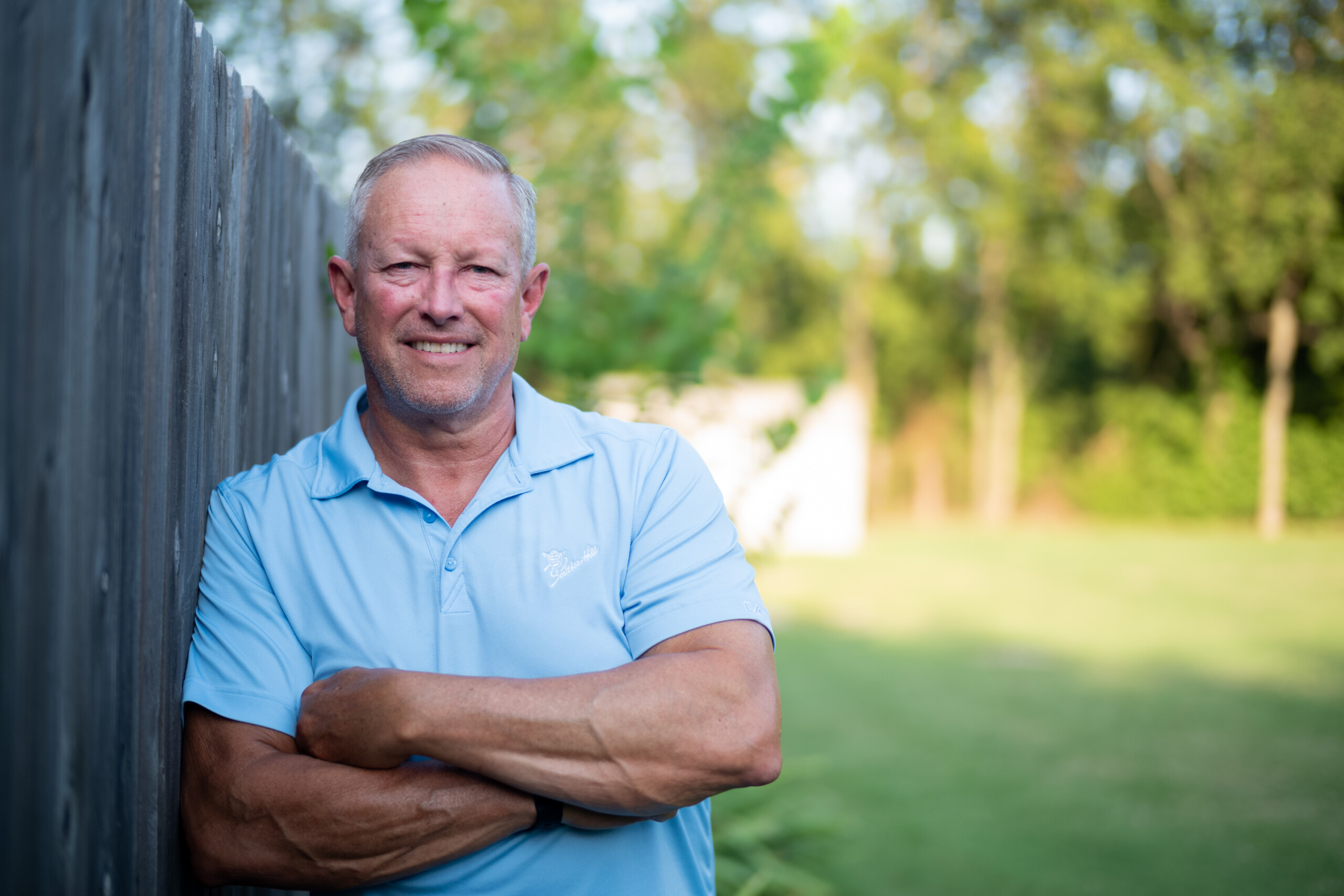 A year after officially trusting Jesus Christ as his Lord and Savior and turning his life over to the Lord, Robert Cantrell and his wife Dana faced an unthinkable tragedy.
Paige, their second child, was five months old, when they got a call that she was being rushed to the Emergency Room at St. John's Hospital in Tulsa. They were told that their neighbor who was watching Paige had fallen with her in the garage and Paige's head hit the concrete floor.
The doctors were able to stabilize Paige, so they began running numerous tests on her head. After the doctors were able to look at the scans, they approached Robert and Dana and told them the brain injury was not consistent with that of a fall, but actually of a shaken baby.
The neighbor who was watching Paige was a mother and grandmother and had a good relationship with the Cantrell's, which made it even more shocking and heartbreaking to hear that this had happened to their daughter.
Robert and Dana were devastated but found comfort in the Lord.
---
"God gave Dana and I both a peace, so we could endure that time," Robert said. "She has gone through so many different types of therapy. We still deal with a lot of things she can't do, but she always has a smile on her face. She has so much joy in her life"
---
Despite the comfort God provided, it was incredibly hard for the Cantrell's to watch their daughter go through the struggles she was faced with after the incident.
"We now had a daughter who had to relearn things," Robert said. "She was going to have developmental disabilities for the remainder of her life. I had just been a Christian for roughly a year, and I would have probably handled the situation completely different if I was not a Christian.
"One of the most heart-wrenching times was when she was old enough and had realized what had happened to her, she was able to understand. She made the decision to forgive the lady. For her to do that … she knew that was the thing to do … she is a Christian, but to hear her express that, it's hard to put into words."
From the time he was born, Robert went to church with his family. Every Sunday morning, evening and Wednesday evening, he was at church. At age 10 after a church camp, he professed his faith, but never truly possessed faith. When he was 14-15 years old, he stopped going to church completely.
"There wasn't a change or repentance like I saw later in life," Robert said. "When I became saved, there were a couple of men that I knew from my childhood church that found out where Dana and I lived and they would come by and invite us to church. The first couple of times, we didn't listen, but one time when they came I felt this incredible feeling, both physical and spiritual come over my body. I felt a heavy conviction."
Robert and Dana attended church the next Sunday and gave his life to Christ. Even though he had already been baptized as a child, he made the decision to do it again, because he felt he had just become saved. Robert said he immediately saw a change in his life.
---
"I have this little saying. When you become a Christian, you can still do anything you want to, but God changes the 'want to', I began to build a lot of friendships with other Christians. There was a lot of sin in my life that I had to turn away from. God took the desire out of my heart. I was convicted of my sin, I'm still a sinner, but it didn't bother me like it does now. I was living a life consumed with sin and I wasn't worried about it."
---
Robert and Dana were married when he was 24 years old and she was 20. Their oldest daughter Haleigh is 34, Paige is 31, and the youngest Caitlin is 27. All three went to Jenks Public Schools from Kindergarten through 12th grade. They have four grandchildren ranging in age from 4-14. They are all Haleigh's children.
The Cantrell's began attending church at First Baptist Jenks nearly 20 years ago. Dana worked in the preschool area at the church, so after trying several other churches, they decided to give FBC Jenks a try and they felt at home.
It was a tough time for the church as there was only one full-time person on staff, Sabrina who was the Kids Ministry Director. There was an interim pastor, an interim music leader and an interim youth pastor and the congregation size was roughly 200. Pastor Rick Frie came in view of a call a couple of weeks after we started attending.
"We wanted to be in the Jenks area somewhere our kids would know kids from school," Robert said. "Pastor Rick came in and shared his vision for the church and we have seen his vision unfold over these 20 years he challenged the congregation.
Since they joined roughly 20 years ago, the Cantrell's have seen FBC Jenks grow nearly six times in size and move to another location to a bigger facility, but he said the core values of what the church stood for back then have not changed as it has grown.
"We have seen this church grow so much. It's not all about a big staff, a big church. So many lives have been changed, people changed. We have met some of our best friends in small groups. Leadership has been the key in maintaining the core values as the church has grown. It's not just Rick, but it is God within that man. He preaches the word of God faithfully. God always puts a leader in place and that has been the key … preaching faithfully and leading by example."
As his walk with Christ has grown over the last 30 years, Robert said there were a few times and events that have happened that helped grow his faith.
---
"Seeing how God worked in Paige's life. Seeing how circumstance worked in all of our lives. I got real involved in theology and gained a strong understanding of the Bible. That was a big jump in my faith. Alan Copeland and I started visitation on Monday nights at the church and then we started walking around the neighborhoods near the church going from to door to door inviting people to church."
---
Robert and Alan paired up to teach a boys group on Wednesday evenings. The group was made up of 5th and 6th graders. They took them out to knock on doors and came up with the idea to give the boys lightbulbs to give to people and when they answered the door, they would hand them the lightbulb and tell them, "we want to give you this lightbulb as a reminder that Jesus is the light of the world".
Robert has also been on several mission trips both foreign and domestic.
"It's a whole other step of faith when you go into a foreign country and spread the Gospel," Robert said. "The last five years, I have been leading a men's class. It is a smaller group, but we have seen so much happen with the group. So many testimonies have come out of that class."
Additional information on Robert:
Robert has had several hobbies over his adult life from running to racing motorcycles and powerlifting, currently he enjoys things a little more laid back by playing golf, and he is also an avid Oklahoma Sooner fan.