STORIES OF FAITH: A LIFE OF MUSIC FOR THE LORD
Little did he know at age 28, Randy Fulbright became a musician
Special to FBC Jenks
July 12th, 2023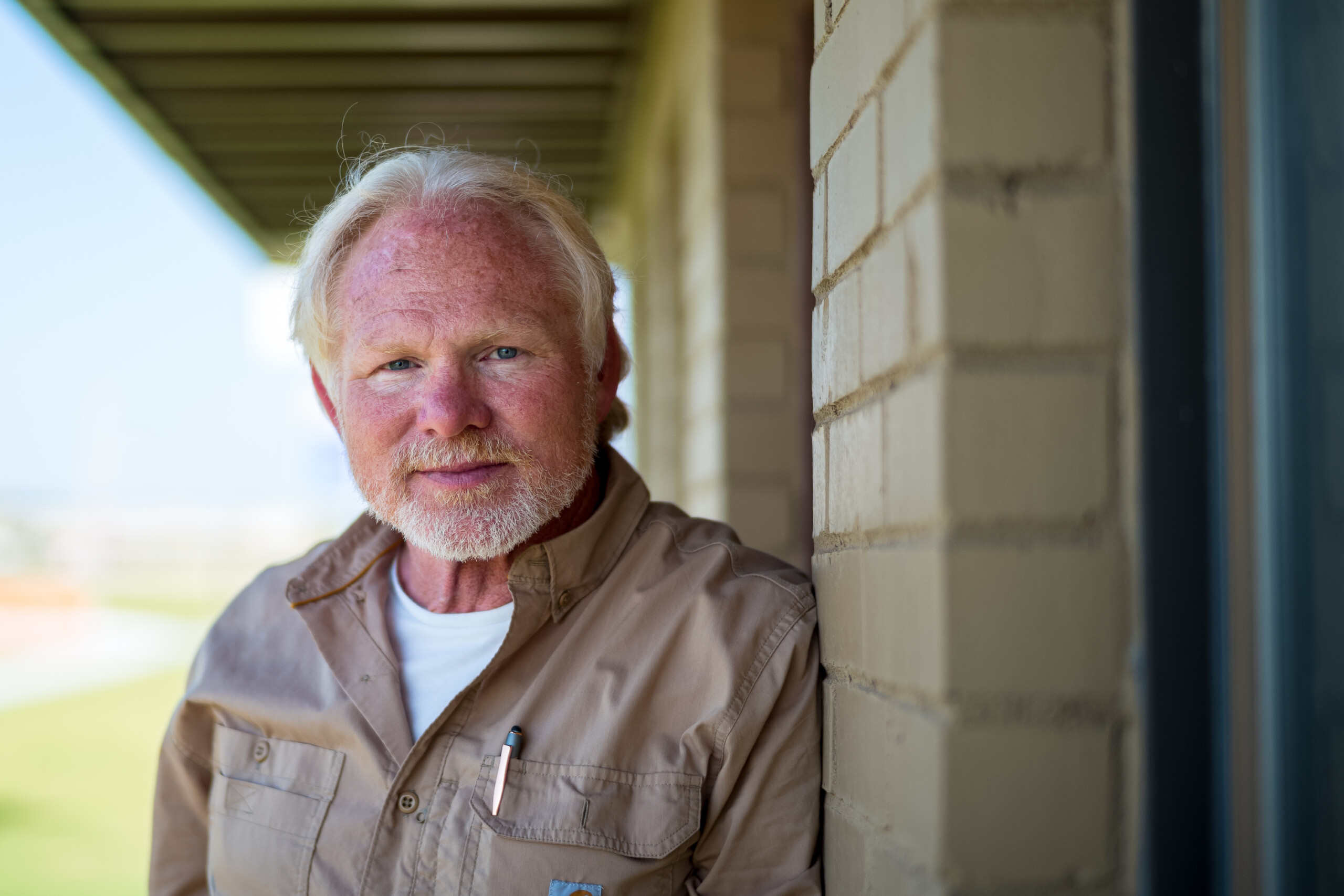 Jericho Crossing is a local bluegrass band spreading the gospel through music all across green country.
If you have had the opportunity to hear Jericho Crossing perform, you have seen Randy Fulbright play the mandolin. You might have thought to yourself, he has been playing that instrument all his life and had decades of training.
You would be wrong.
At age 28, Randy and his wife Cheryl decided it was time to start going to church. Their first child was closing in on two and they wanted to bring her up in a church.
Randy had grown up in Arkansas, where his mom's side of the family was Methodist and his dad's side was Baptist.
The Fulbright's began going to North Heights Free Will Baptist Church in Sapulpa and it was an instant fit. The couple decided to take the trip to the altar and commit their lives to the Lord. Immediately, their lives completely changed.
---
"The Lord was on me one day at church," Randy said.
---
"I kept having this strong feeling that I needed to do something. I could feel the Lord tugging at me saying, 'Okay, so what are you going to do?'. It was at that time I saw an old mandolin on the stage. It belonged to the pastor's wife. Singing was a big thing in the church. I could hear the Lord telling me it was time to get busy, so I asked about the mandolin and she told me to take it."
Randy had never played an instrument before because he said he didn't have the patience for it. Once he got going with the mandolin, he wished he had done band back in his high school days.
He asked a fellow member of North Heights Free Will Baptist Church, who played the banjo, to help learn the chords and chord progression.
"I like to joke that I learned how to play the mandolin from a banjo player," Randy said. "That banjo player is now the banjo player in our group. I wanted to learn enough to get me up on that stage."
Jericho Crossing is the third bluegrass gospel band Randy has played in since he picked up the mandolin. The first was New Season, the second was Sound Doctrine, who put out two CD's before splitting up during the production of their third CD.
It wasn't long after Randy began learning the mandolin when there was a need for a new worship leader in the church. During a church meeting, Randy was nominated for the position.
Even though Randy had just started to work on his new craft, he accepted the position and became the song leader for the Sunday morning service, Sunday evening service and Wednesday evening service.
Several years into becoming the song leader for North Heights Free Will Baptist Church, Randy began complaining to the Lord that he was tired of having to pick the songs every week. God's answer was taking Randy's voice away for several weeks.
---
"I got sick," Randy said. "I lost my voice. I remember it vividly. From that point on I said okay, I understand. I felt the Holy Spirit talking to me."
---
Not long after Randy started singing again and leading worship, the pastor retired and the Fulbrights decided it was time to find another church home. They wanted to get their young girls into a church they enjoyed attending.
Their daughters were attending Jenks Road Christian Academy for school, so Randy and Cheryl decided they wanted to give that church a chance. Randy called the pastor of Jenks Road Christian Academy and told him the Lord was calling them to move.
The Fulbright's oldest daughter is Crystal, their second was Amber and Marissa the third. When Crystal was in early grade school, Randy and Cheryl weren't happy with the direction of the church, so they decided to make the change to Church on the Move, but a difference in doctrine caused them to search for a new church home.
One of the more important things for the Fulbright's was to make sure there was a strong youth group for their daughters, so if they felt a church wasn't providing that, it was time to find another church home.
Randy and Cheryl and their three daughters struggled to find a church home they could plant themselves and be in for the long haul. After more than six months of not going to church after several disappointing experiences, they decided to give Jenks First Baptist a chance.
The Fulbright's have been attending Jenks for roughly a decade.
---
"Dale and Brenda Evans were members at Jenks First Baptist," Randy said.
---
"We had gone to Faith (Baptist Church) with them, so we wanted to try it out. We decided it was time to start attending a big church because of all the issues we had with attending smaller churches. Jenks (First Baptist) has everything. They just do it right."
Jericho Crossing has become one of the more popular bluegrass gospel bands in the area. They play several concerts throughout the year, including a few appearances at FBC Jenks. Randy said all the praise and glory goes to the Lord.
"When someone comes up and says you guys are great. I'm like it's not me."