STORIES OF FAITH: A LIFE OF SERVING FOR THE LORD
Mr. Benge takes his role as greeter very seriously for FBC Jenks
Special to FBC Jenks
September 8th, 2023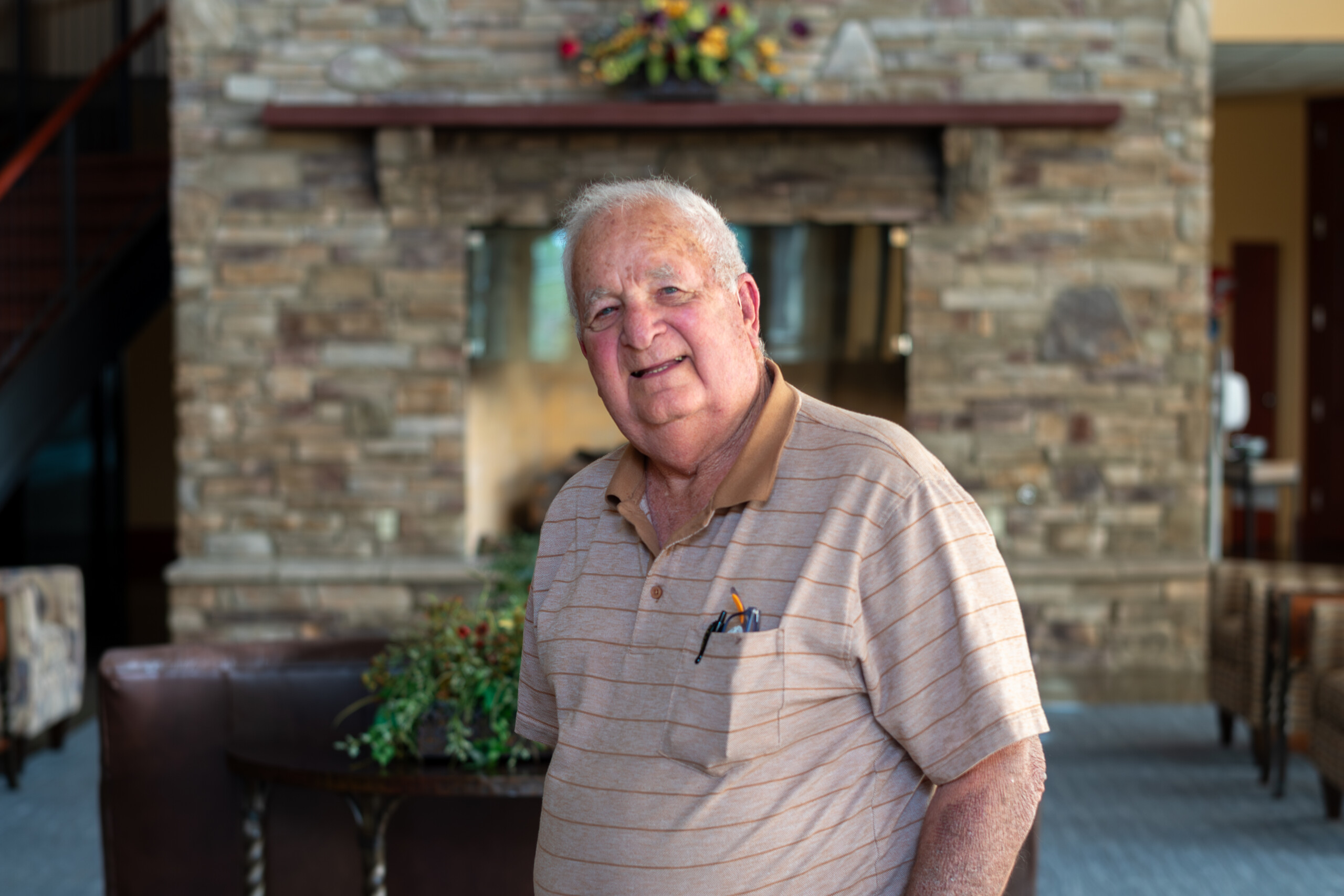 If you have attended a Sunday morning service at First Baptist Church Jenks, you most likely have been greeted by a kind heart and warm smile from one Ernest Glenn Benge.
Some may call him Ernest, others Glenn, but most of us know him as "Mr. Benge"
Mr. Benge and his wife, Barbara, have been members at FBC Jenks for about 15 years. After deciding to leave their previous church, where they had been long-time members, the Benge's wanted to try three churches starting with FBC Jenks.
After one visit, the search was over. They had found their new church home.
"(Pastor) Rick (Frie) didn't waste any time," Mr. Benge said. "Shortly after we visited the church, he came to our home and met with us. Floy Jones, who played the piano for the church, also came to visit. I remember she just did so much around the church, but the thing that meant the most to her was greeting everybody. She was all over the church greeting people. That just really impressed me. That's how I got into greeting."
Mr. Benge accepted Jesus Christ as his Lord and Savior in February of 1961 at the age of 20. He had been dating Barbara for quite some time, as they were high school sweethearts. Her parents were strict and would only allow them to see each other on the weekends. Friday evenings, they were allowed to go out and Saturday evenings, they had to stay at Barbara's house.
On Sunday mornings, he attended Red Fork Baptist Church in west Tulsa with Barbara.
---
"I was not a church person," Mr. Benge said.
---
"I knew of Jesus, but I didn't do anything to have a relationship with Him. It was at a revival meeting at the church and it was at that meeting where I got saved. I got to experience going from complete darkness to the light. However, I was a slow learner. It took me a while to have a desire to want to get involved."
Mr. Benge and Barbara got married and started their family. It was important to them to raise their children in the church. They also made sure tithing was a big part of their walk with the Lord.
"It was a complete surrender to the Lord," Mr. Benge said. "We knew nothing about tithing, we had to learn all that stuff. The kids loved going to church. Barbara sang in the choir, and I was outgoing, so we made a lot of friends and had a lot of fellowship that helped us to grow and encouraged us. Tithing was about the same as my salvation, God led. The more I learned, the more He opened doors for me. Since we started tithing, we have not missed a week."
It didn't take long for the church to recognize the special person they had in their congregation in Mr. Benge. He eventually became an ordained deacon.
On top of his serving duties as a deacon, Mr. Benge was a construction-minded person with that being his career, so he helped the church with their facility growth and add-ons.
In 1978, Mr. Benge started his own construction business and at age 82, has no intentions on retiring anytime soon.
"My dad was a painting contractor," Mr. Benge said. "There were eight total kids in my family. There were three girls and five boys. We had been working with my dad since we were all 12 years old. I learned early in life what it was like to have a job. The older I got, the more projects I started doing on my own. I have been in business for myself since 1978. It was work and I would just go where the work was. I like it. I don't want to retire. I have no desire to retire."
From day one, family has always been of the utmost importance to Mr. Benge and Barbara. They have three children, eight grandchildren and three great grandchildren and all of them love the Lord and are active in their churches.
Another very important act of obedience for the Benge's is prayer. In April of 2022, Mr. Benge and Barbara were in a car accident that caused their truck to roll several times. Barbara suffered three broken ribs and a punctured lung, but they survived thanks to the Lord.
---
"We should have been killed in that wreck, but we weren't," Mr. Benge said. "That is all because the Lord kept us alive. He is not done with us here yet."
---
Mr. Benge said he plans on being on the front porch at FBC Jenks waiting to give out huge and handshakes for as long he can.
"My goal is to greet every single person who comes up that sidewalk. I look at it as my job and I need to be there. We don't miss many Sundays. We love the church. As long as I can, I am going to stand on my post. I can't stand a real long time anymore, but as long as I can, I will be there."