Special to FBC Jenks
May 24th, 2023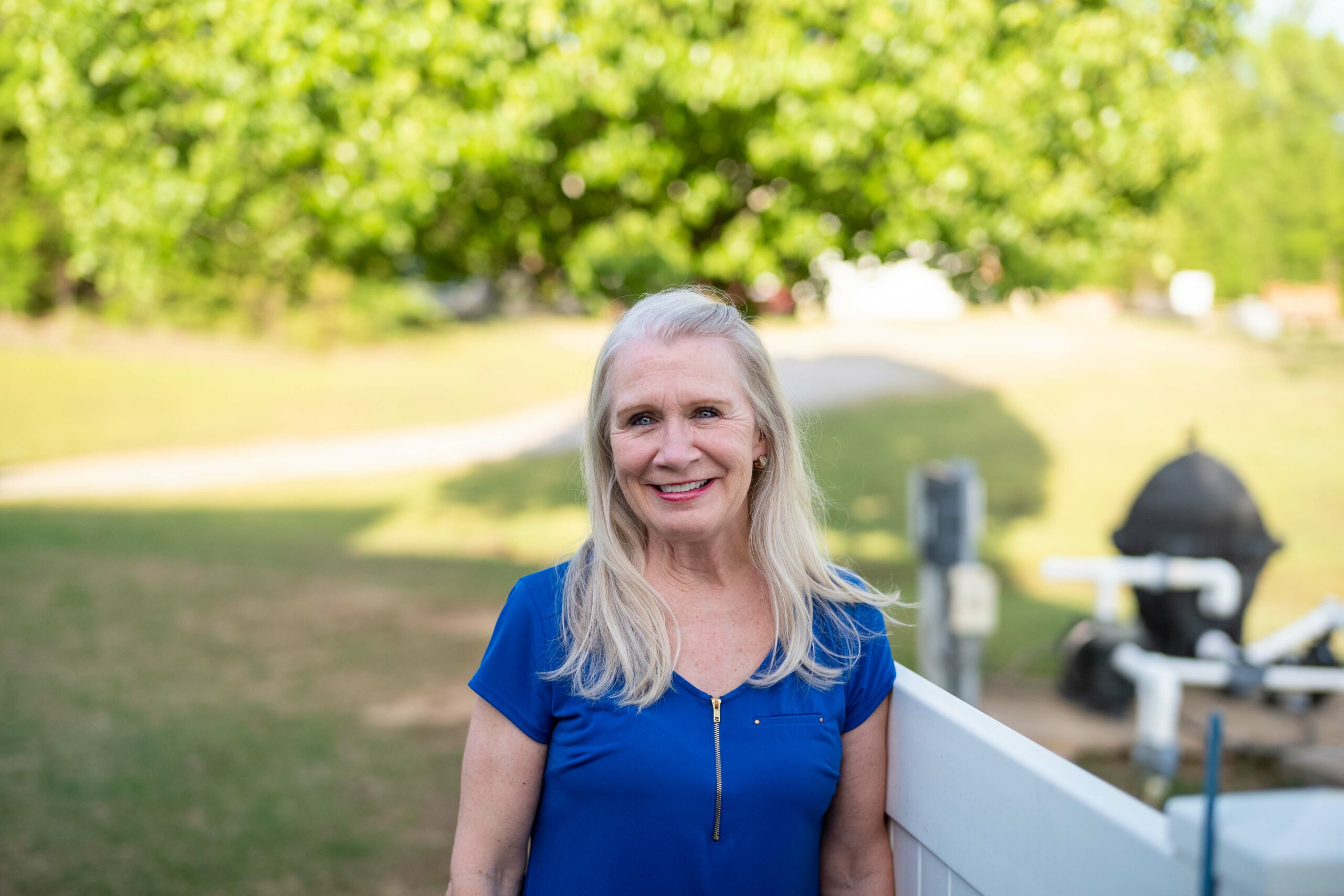 Strength in the Lord carries Cyndy Ellis through devastation
August 28, 1987 is the day Cyndy Ellis' life changed forever.
At nine months and four days old, Cyndy and Wayne Ellis' baby girl Stephanie Ann drowned in their hot tub at their newly built home in Sapulpa.
Stephanie was born in November of 1986. The devastation of losing a child weighed heavier on Cyndy than most can imagine. She turned to scripture and to music to help her heal in the days, weeks, months and years after Stephanie's passing.
---
"Day by day, hour by hour. A lot of scripture, a lot of songs, the piano became my medicine," Cyndy said. "I would sit and just play and cry and play and cry."
Bob Jones University in South Carolina where Cyndy graduated from college had a staff member who was involved with the music program. His name was Ron Hamilton and he had a gift for writing music for children. He had written a song called, "Oh Rejoice In the Lord". It was that song that kept coming back to Cyndy's mind during that time with Stephanie.
The words went like this, "God never moves without purpose or plan, when trying his servants and molding a man. Give thanks to the Lord though your testing seems long. In darkness, he gives a song. Oh rejoice in the Lord he makes no mistakes, he knoweth the end each path that I take, for when I am tried and purified, I shall come forth as gold."
A girl that Cyndy had gone to school with, in the days following Stephanie's death, sent her the verse Jeremiah 29:11.
Cyndy and Wayne got married in 1979 just 16 days after she graduated from college. The happy couple had met when Cyndy was a senior in high school and Wayne was a freshman basketball player at John Brown University in Siloam Springs, Arkansas.
Wayne wanted Cyndy to come to John Brown with him, but she had her heart and mind set on going to Bob Jones University. Those years were not easy for them, as they barely got to talk to each other and saw each other even less than that.
---
"I quoted that (verse) to myself and sang it to myself over and over again," Cyndy said. "This wasn't a mistake. God has a plan and a purpose, not for calamity, but to give us purpose and a hope."
---
The toughest of those times was when Wayne broke up with Cyndy going into her junior year because she wouldn't transfer to JBU from Bob Jones.
"At that point, I fought because I wanted to be with him, but I also knew I needed to be at Bob Jones because that is where the Lord wanted me," Cyndy said. "I decided not to switch schools. We were already thinking marriage at that time. I wanted to please him but also wanted to please my parents. Most importantly, I wanted to please the Lord."
That semester following their breakup was a struggle for Cyndy. Finally, in November, she fell on her knees in her dorm room and cried out to God to help her through this time and if Wayne and her were supposed to be together, to bring them back together and mend the fence.
Cyndy and Wayne got back together and she finished out her degree from Bob Jones University. During their time dating while in college, Cyndy estimated that her and Wayne got to spend about 10 months together out of four years. Once they were married, it was the exact opposite.
"The first year after we were married, I wanted to teach but there weren't many options at that time, so I got a secretarial job in downtown Tulsa with a law firm," Cyndy said. "In that first year, we drove to work together, we had lunch together and we got off at the same time. We had the maximum amount of time together. We needed that the first year."
Cyndy became a Christian at the young age of six. Her and her family belonged to a small Baptist church in their neighborhood.
"We had revival services and I came home full of questions," Cyndy said. "My mom fully explained it to me. She said she wanted me to think about it a little bit longer, so I was up half the night thinking about it and the next morning before I went to school, I said momma, I want to ask Jesus to be my Savior. We knelt down in front of the couch in our living room and I accepted the Lord as my Savior."
Cyndy had been going to church since she was born. Her parents worked in Sunday school classes and her dad was the music director. After she had accepted Christ, Cyndy became a little more aware of how Jesus was working in her life. She became more aware of her sin and became more aware that she needed to ask forgiveness every day and began to want to walk closer with Him in reading her Bible and memorizing scripture.
At home, Cyndy had her parents and her grandma living with them, so it was like having three Christian parents in the house, which was instrumental in her growth as a believer.
Cyndy and Wayne lived about a mile from their church, where Wayne eventually became a deacon and was the church treasurer for a while and Cyndy had become the church pianist. They were also involved in a young marrieds small group class.
"We prayed together, laughed together, cried together and watched God answer all kinds of prayers," Cyndy said. "It was a very good growth time for us and the Lord knew we needed it for what He had coming."
They never had really talked about children until they were married. Cyndy wanted at least four kids, while Wayne didn't want any. However, after meeting Cyndy's family and being around the little kids in her family, he changed his tune and decided he wanted kids as well.
Cyndy and Wayne got pregnant with Daniel four years after they got married. The pregnancy was picture perfect, but there were complications when Daniel was born in 1983. He had a bowel movement in utero during the birth and swallowed quite a bit of meconium, which filled his lungs. He was in the hospital for three weeks.
---
"Leaving the hospital without your first born is very hard," Cyndy said.
---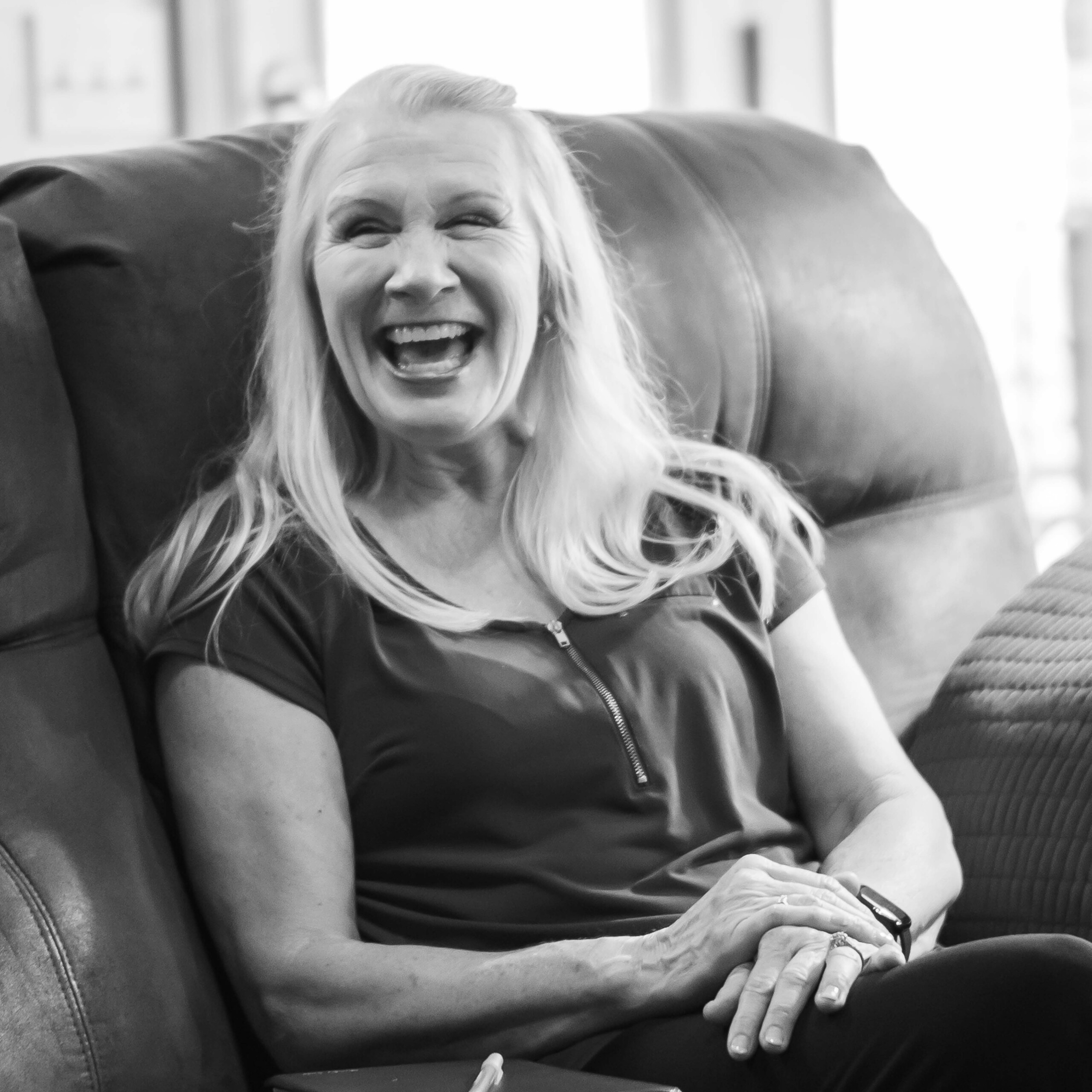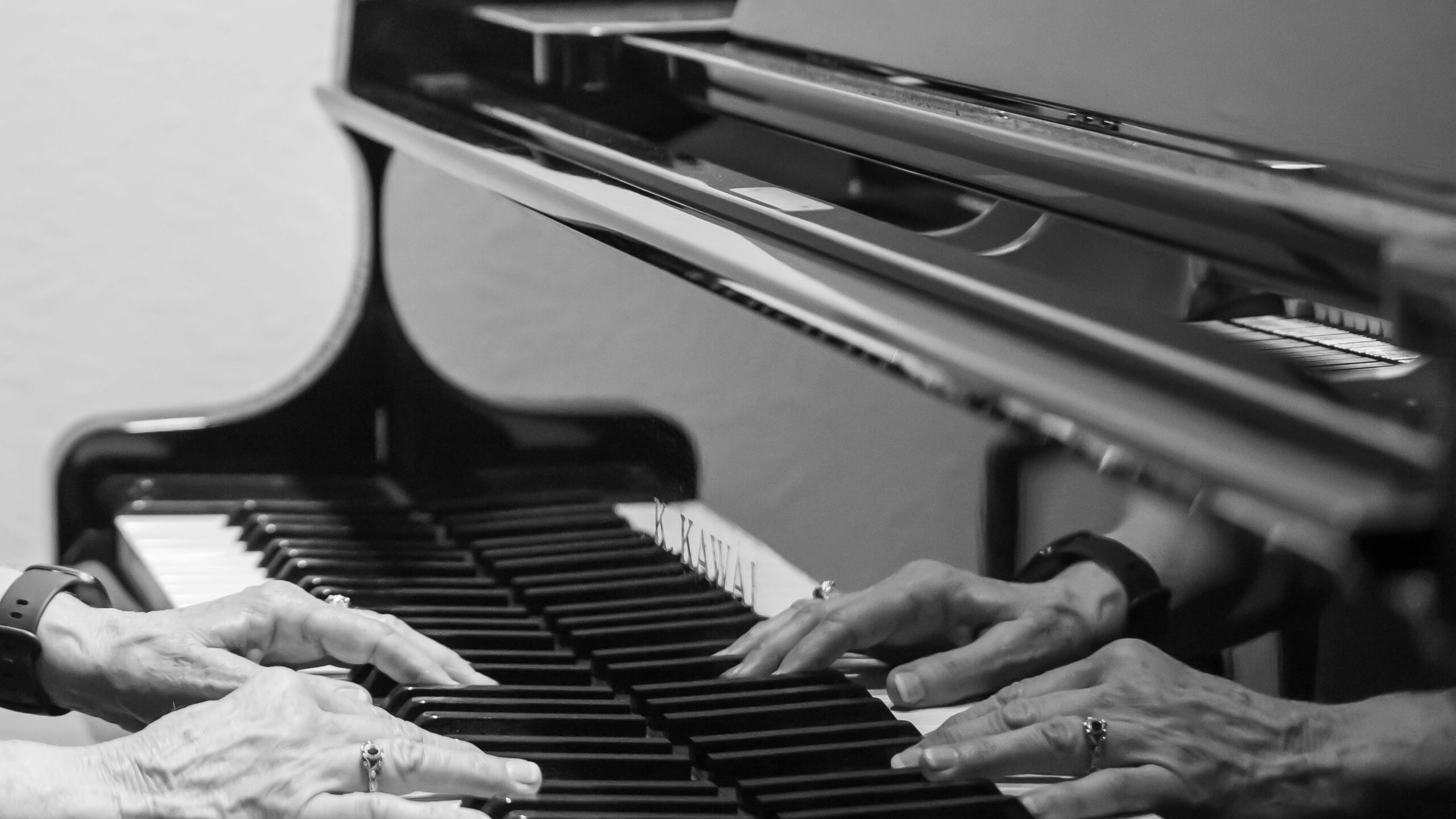 After Stephanie was born, that following February Wayne told Cyndy he didn't think he wanted any more children. After all, they were "America's perfect family" … mom, dad, boy, girl.
"I had just gone through a hard time with a girlfriend from high school," Cyndy said. "She had just delivered her third little boy and he was born with what ended up being about a half of a heart. They tried to save him and they couldn't. I looked at Wayne and I said heaven forbid what would we do if God took one of our children. The following August is when Stephanie drowned."
The house they had built in Sapulpa was an envelope home where one side was all glass and it was designed so the air would flow around it in one direction and heat the house and flow the opposite direction to cool it. In the air lock area, they had put a hot tub that was down in the floor. Several of the snaps that connected the hot tub cover to the wood floor around it broke several days prior and they hadn't had a chance to replace them.
"I cried for weeks afterwards saying, 'Lord I can't bear this, I was in charge,'" Cyndy said. "I know in my head that you had her life planned for just that amount of time, but I can't let go of the fact that I was in charge. Lord give me some kind of assurance that that was your plan, please help me.
"I can't tell you when God gave me this picture, if I was asleep, if I was awake, but when the Lord was taking her, I was standing at my kitchen sink peeling apples and I looked up and I saw what I thought was her wedding day, she was in a long white gown going to the top of a hill and that hill was a big rose covered trellis," Cyndy said. "She was going into a sunset I thought. She stepped through the trellis and my mind snapped go check on her and that's when I found her and I know that's when God took her.
"I still blamed myself deep down, so God gave me a picture of a golden staircase coming down over top of that hot tub. I didn't see the Lord at first but I heard Stephanie's giggle and her laugh, she had a contagious laugh. He was holding her in His right arm and she was playing with His hair and pulling on His beard. She was doing all kinds of stuff, happy just babbling like crazy, and He said Cyndy she is just fine, I have got her and I'm going to take care of her.
"But I'm also going to take care of you, Wayne and Daniel and He put His left arm around Daniel, Wayne and I and hugged all of us at the same time. He said I'm going to take care of you until you all are back together. That gave me the peace I needed and I have clung to that ever since. We learned to praise him even when we couldn't. We praised him with our tears."
Right after Stephanie died there was a family in their church who was pregnant with triplet girls. God used those triplets to heal Cyndy and Wayne. It was all hands on deck because they were not expecting all those babies. Their two-year-old got sick with chicken pox when they brought the girls home from the hospital and Cyndy and Wayne just formed teams and helped feed and take care of those baby girls.
"God used them to help heal Wayne and I," Cyndy said. "Day by day, God put people, scripture, sermons and songs in our lives to heal us. We have used that to try and help other families. Wayne and I would never have been able to truly empathize with parents who have lost children if we hadn't gone through that with Stephanie."
When they returned home that night, Cyndy turned to Wayne and asked him where do we go from here? Wayne said lets pray and after they got done praying, he said okay, let's have a ball team, which in Wayne's language meant a basketball team. They had Wayne and Daniel, so they needed three more and God gave them three more boys.
"Ryan came less than year later, Nathan came in 1990 and Brandon came in 1994," Cyndy said. "Ryan was born a month before what would have been Stephanie's coronation day. Stephanie Ann means 'Crowned One', so we call the day she went to be with the Lord, her coronation day. Ryan was born July 29, 1988. Stephanie's coronation was August 28, 1987."
In the Bible, the number seven is the number of perfection and completion. Cyndy and Wayne realized later that with Brandon, he was conceived on what would have been Stephanie's seventh birthday. He was born seven years later to the day (August 28, 1994) of her coronation and he was born seven hours later of her passing to the minute.
"When we realized that, we looked at each other and just said, only God could have done that," Cyndy said. "I kept praying to God saying, if this your plan for us, we have the ball team, but my heart is so heavy for a little girl. Take this feeling away if you don't want us to have this."
Daniel was with his grandma and grandpa when Cyndy and Wayne returned home the night of Stephanie's passing. When he saw his mom, he ran up to her and he said, momma I want a little sister. She said okay baby we are going to pray that Jesus will give you a little sister. Daniel prayed that prayer for 10 years.
On December 2, 1996, Kaitlynn was born.
"The day we found out the last one was a little girl, Daniel was so excited he started doing cartwheels in the house," Cyndy said. "The Lord has a sense of humor because when we started having kids, Wayne was adamant he wanted to have all his children before he was 30. Turns out Kaitlynn was born several days before his 40th birthday, but she had her daddy's finger wrapped as tight as possible when she was born."
In the mid-2010s, Cyndy and Wayne's daughter-in-law encouraged them to give FBC Jenks a try because they have a special needs program and class for Ryan. They started attending, but at first thought they were attending a city.
"We were used to a small church," Cyndy said. "We thought (with a church that size) how could you ever be involved and get to know anyone."
Their concerns were alleviated through small groups, choir, teaching in the children's department and many other ways they have gotten involved.
"We absolutely love it," Cyndy said. "We have served in many different ways. We have enjoyed all the staff, the pastors and loved serving with the people we have served with, we just absolutely love it."
"He accomplished His purpose for her life in that amount of time. There is nothing I could have done that day to stop that drowning. God teaches you something through each one of your kids. He teaches you in childhood, He teaches you as a teenager, He teaches you as a young adult, He teaches you through marriage and He certainly teaches you through parenthood.
"The Lord has healed us in so many ways. He has given us the assurance that God had Stephanie's days planned, her life planned, her purpose planned for nine months and four days. We serve an amazing God."