STORIES OF FAITH: A LIFE OF REDEMPTION FOR THE LORD, PART 1
Andrea Talley's experience at the 2015 Fall Festival led her to find her family's church home
Special to FBC Jenks
October 26th, 2023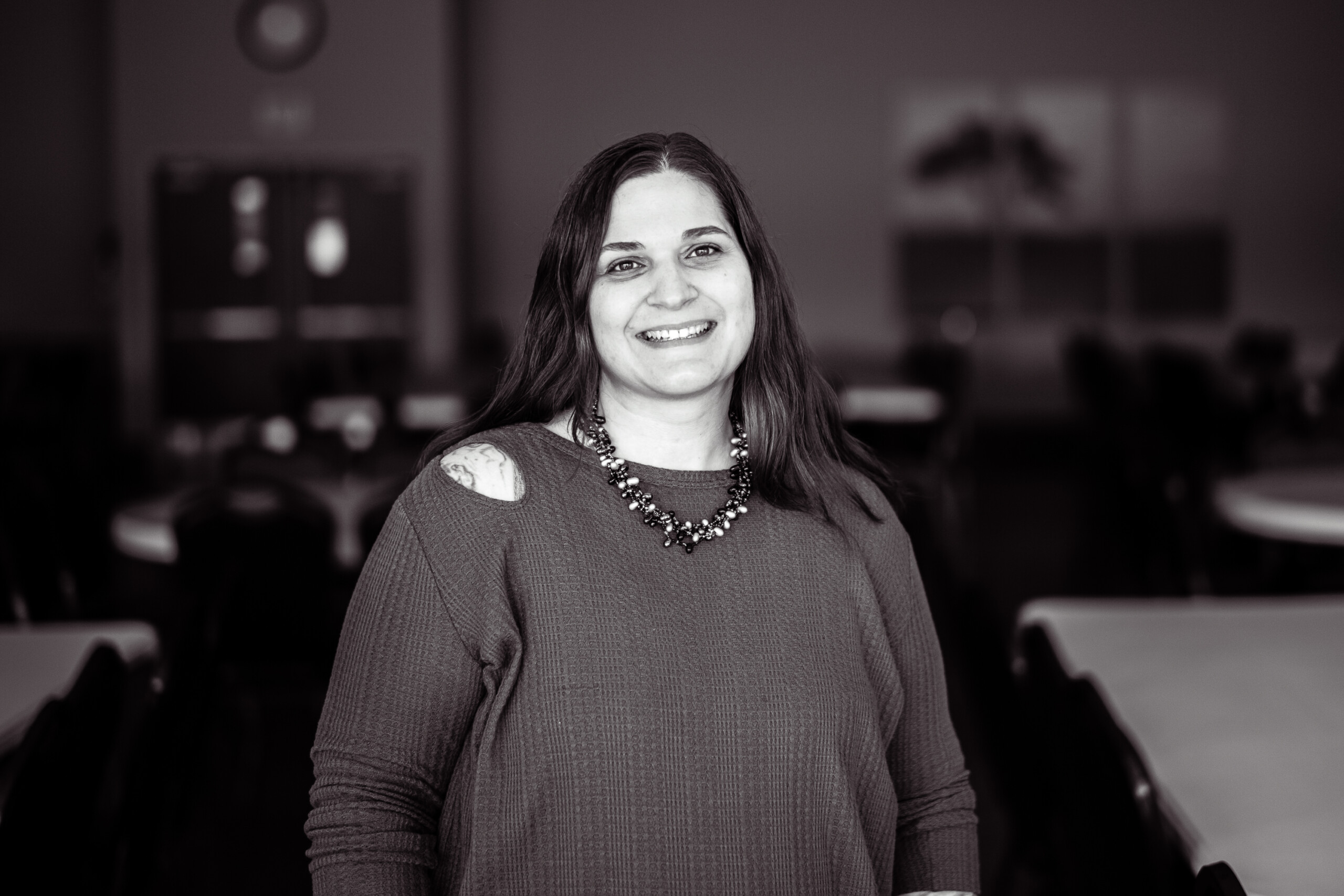 As she sat at a table watching her two daughters have a good time at the 2015 First Baptist Jenks Fall Festival, Andrea Talley was approached by a friendly face and welcoming smile.
Shannon Wright introduced herself to Andrea and the pair kicked off a conversation that would change Andrea's life forever.
"She just sat down and started talking to me," Andrea said. "I started asking questions about the church and what all they do for the kids and about the programs they have. She sat there and talked to me the entire fall festival. She answered every question amazingly and I just kept getting this feeling of God telling me this is where my family and I needed to be. My oldest daughter was about to be in sixth grade, so she would be starting youth group soon and knowing Shannon was the youth pastor's wife and how passionate she was, it truly meant so much."
Andrea brought her girls back to church the following Sunday and immediately her daughters fell in love with FBC Jenks, as it felt like home.
Fast forward eight years and not only is Andrea and her family members of FBC Jenks, but she also now works full-time in the kitchen for the church. Following several months of learning under long-time church cook Virginia Croucher, Andrea has stepped into the role.
---
"Within a few months of starting as Ginger's full-time assistant in the kitchen, she told me she was going to leave, and she wanted me to start training for her position," Andrea said.
---
"She had always told me it was going to take years to learn her job, so I thought we had at least a year before she left. Unfortunately, that is not how it worked out, but Ginger taught me as much as she could in short amount of time, and it has been fantastic."
Prior to working in the kitchen, Andrea started working for the church in 2020 in the preschool ministry. Not long after Andrea started working in the preschool area, she was approached to help in the kitchen in a part-time capacity.
At the time, Andrea was baking for several local coffee shops to earn some additional income and the church needed someone with strong baking skills to help in the kitchen. She was concerned that she wouldn't have the time to work both in the kitchen and in the classroom, but she worked it out and spent two days a week teaching and two days a week baking.
Last year, when Executive Pastor Drew Wright asked Andrea to leave the classroom and go to the kitchen full time, it was a hard decision.
"My heart was broken because I loved those babies," Andrea said. "It brought me so much joy to be able to love them and teach them about Jesus. I prayed about it and asked Drew if I could stay teaching until May of 2022 to finish the school year and then I would go to the kitchen full time. He agreed. I still miss those babies, but the joke is now that people say I left the small toddlers for the old toddlers. I love to be able to work with all the generations in the church."
Andrea and her family moved to the Tulsa area in 2013 while she was working for Quik Trip on the software development team. She loved her job, but health issues arose shortly after moving from Kansas City.
---
"Within a couple months of being here, I started to have some medical things happen," Andrea said.
---
"My vision was starting to go, and I was having blackouts that would last a minute at a time and horrible headaches. My daughters were five and nine at the time and I didn't know what to do. I had to take some time off from work, which I thought was temporary, but then my vision went completely out."
Andrea then went to an eye doctor who then sent her to a neurosurgeon and within a month, she was having brain surgery. Andrea underwent several more brain surgeries, which made for a difficult time for her and her family.
The small group class Andrea was attending showered them with a meal train to help during this difficult time.
"That was so impactful for my family and a great way to show the love we have as a church family," Andrea said.
Because she was unable to work, Andrea and her family had to move into another house in the Tulsa area. Her father wanted her to find a good church home for her and her daughters and he suggested First Baptist Jenks.
---
"He had heard it was a really good church," Andrea said. "Most people don't know this because he gets around well, but my dad is blind, but he can just talk and talk. He does celebrate recoveries and jail ministries, so he comes across a lot of people, and he just happened to run into someone who told him that FBC Jenks was a good church."
---
Upon battling the health challenges, she was facing, her father pleaded with her to move back to Missouri closer to him, but Andrea didn't want to because her girls were loving their new church too much and enjoying attending Jenks Public Schools.
It didn't take long for Andrea to get involved once they joined the church. She started serving in the children's ministry called the Mission Ignition, which is where younger children go and have a rally offsite. She also helped with special events like Vacation Bible School.
After taking several years away from work, while she was recovering from her medical difficulties, Andrea was homeschooling her youngest daughter and she felt like she could start doing some work again. Her youngest daughter attended a homeschool art class, which was led by Susi Cochran. Andrea asked if she could start helping, which is how she initially got involved with the children's ministries.
Andrea's oldest daughter is pursuing a life in the missions' field. In 2018, Andrea gave her permission to go overseas to Kenya on a mission's trip. She is set to graduate from college next year.
As she begins her new venture as the lead cook for FBC Jenks, Andrea said she already has several ideas on ways to utilize the kitchen in different ways.
"I want to provide opportunities for people to raise money for missions and a place where different ministries can use the space and resources to help their goal to spread the Word."
NOTE: This is part one of a two-part series on Andrea Talley's faith story. Part two will run next week.